Ghanaian businesses urged to adopt solar to cut energy cost
Ghanaian businesses urged to adopt solar to cut energy cost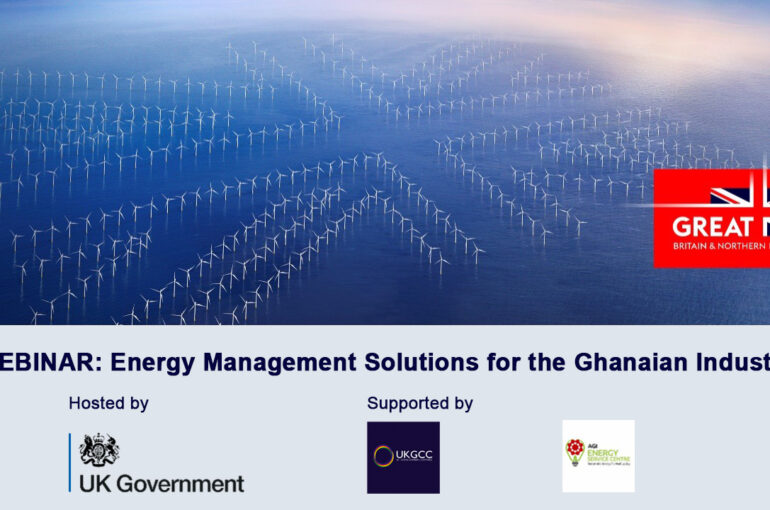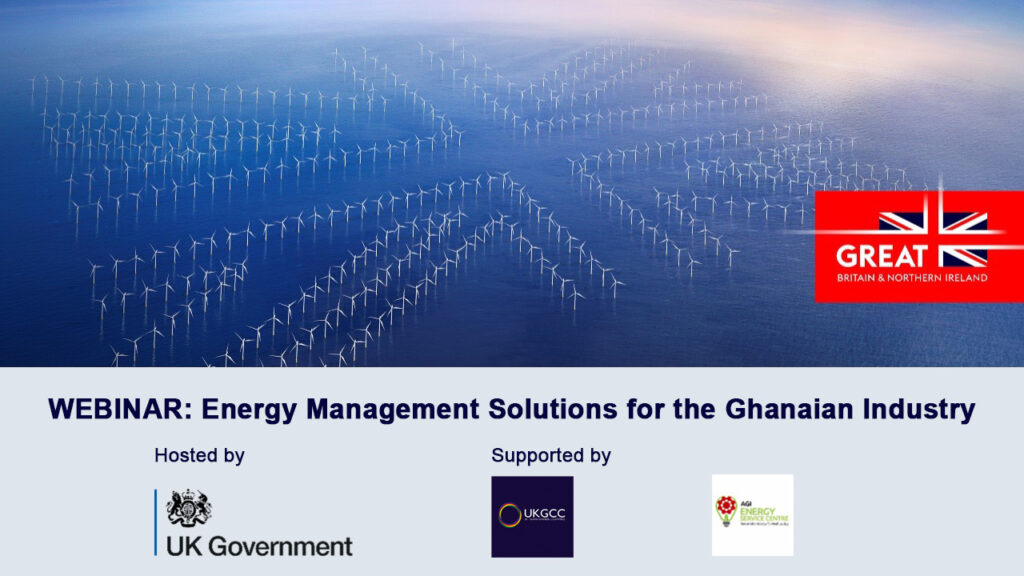 Speakers at a webinar on "Energy Management Solutions for the Ghanaian Industry" organised by the UK's Department for Business and Trade and supported by the UK-Ghana Chamber of Commerce and the Association of Ghana Industries-Energy Service Centre (AGI-ESC) have called on businesses in Ghana to adopt solar as a source of power to reduce their energy cost.
Kofi Anim Ayeko, Technical Expert in Renewable Energy and Energy Efficiency with AGI-ESC, remarked that the use of solar energy can help businesses save on their energy costs and increase their margins.
He mentioned that Ghanaian businesses stand to enjoy additional benefits if they use solar energy, such as decreased production cost, increased competitiveness and improved carbon footprint to meet regulatory standards.
Leigh Naylor, the CEO of Off-grid Installers Limited in the UK, added that Ghana receives an average of 12 hours of sunlight per day. Hence solar energy can be harnessed and used by all range of businesses from mines and factories to warehouses.
He, therefore, urged Ghanaian businesses to harness solar energy, which is a clean power source, environmentally friendly, easy to maintain, and is the cheapest form of power in the world.
"Solar doesn't really require a lot of maintenance; the panels will self-clean when it rains, the inverters are quite cheap to replace…with inflation comes increased cost of electric, as the cost of electric goes up, your return on investment on your solar system will actually increase because you are offsetting a bigger portion of your electric bill…"
Debunking myths about solar energy
According to Mr. Ayeko, solar energy has developed an infamous reputation in some parts of Ghana for being an unreliable source of power. For instance, some believe that solar energy cannot power high energy consuming equipment.
He debunked this notion, remarking that that belief "is a big misconception". According to him, "some installers do not know the best practices" leading to errors that may result in some level of deficiency.
"This is why it is …important to undertake feasibility study first to understand how much you are consuming [and] know what you're going to put on the solar system…"
He urged businesses to engage the services of experienced and trained solar panel installers, adding that businesses could get a list of certified solar energy installers from the Energy Commission of Ghana's website.
Mr. Naylor added that "solar can power anything…Obviously it's all about getting the right design, the right [number] of batteries, the right size of inverters, the right size of solar. If it's been designed correctly and installed correctly, solar can power anything".
Government Policy on Solar Energy
According to Mr. Ayeko, "currently the government, through the Ministry of Energy and Energy Commission, are gradually working on improving the solar space". While some stumbling blocks remain, "initiatives like net metering will definitely push the solar agenda".
Michael Taabavi, Infrastructure Advisor at the Department for Business and Trade added that the UK government is committed to supporting Ghana's renewable energy agenda in areas of energy storage, on and offshore wind, biomass, biofuels, waste to energy and solar.
The aim, he mentioned, is to contribute to Ghana's Net Zero ambition, the UN Sustainable Development Goals (SDGs) and a sustainable energy mix on Ghana's grid.
Technology and the future of Solar Energy- Opportunities for Investment
Technology is rapidly impacting how solar energy is produced, distributed, and applied, especially in the field of e-mobility, thus creating investment opportunities.
Mark Sanders-Barwick, Head of Business Development at ZPN Energy, remarked during the webinar that "With that transition and new opportunities, there are also some areas that can be problematic as well. Those problems can be constrained energy supplies, rising energy costs, and a poor electronic vehicle (EV) charging infrastructure".
He proposed solutions to EV charging infrastructure, and how businesses can adopt these to reduce fuel costs, help reduce toxic emissions, help increase air quality, reduce electricity cost and reliance on grid power, and improve profits overall.
Speakers also discussed issues including how installers could build their capacity, current technology in EV charging infrastructure, and how financiers can support the growth of the industry.
The webinar was moderated by Kwaku Nhyira Addo, a seasoned broadcast journalist.