Inventive itineraries changing the way we vacation
Inventive itineraries changing the way we vacation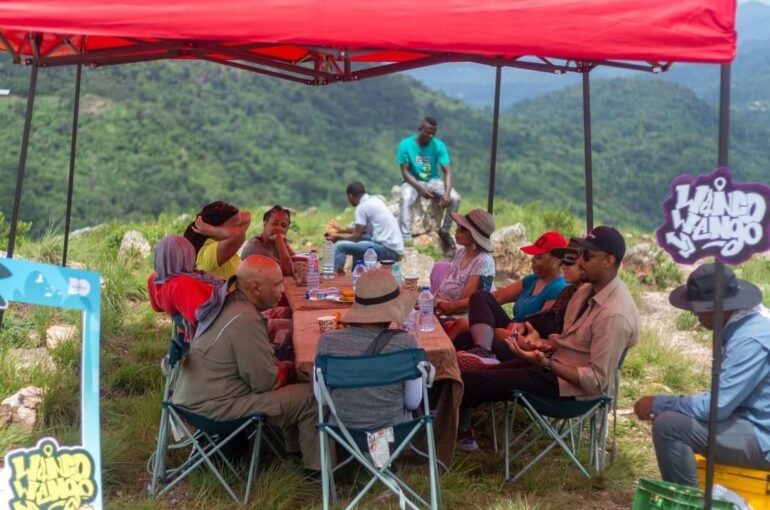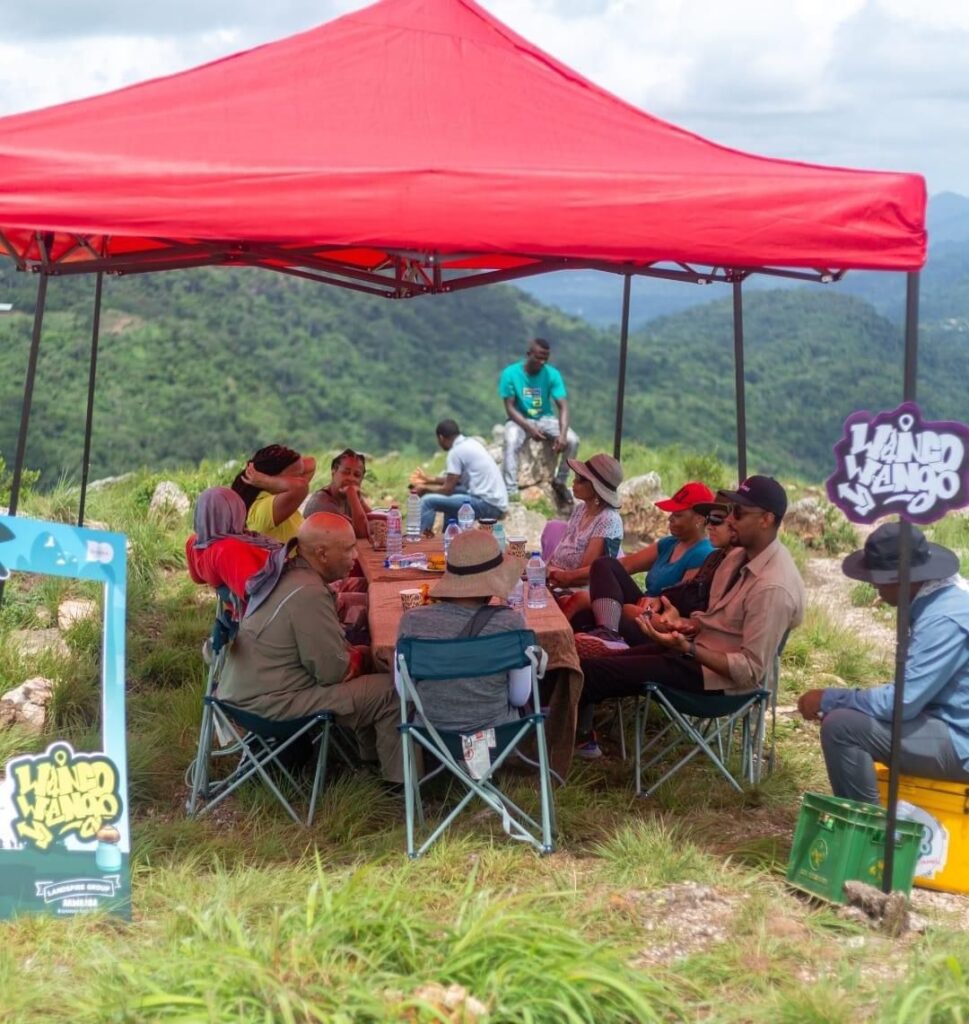 With their mix bag of innovative ideas and great passion, these tour pioneers are charting new courses.
While a lot of Ghana's recognisable iconography has been photographed and shared, – thanks largely to Emmanuel Bobbie (Bob Pixel) of blessed memory, and Yaw Pare, for their contemporary work which they generously splashed out for our enjoyment on social media, – here at 'Graphic Traveller', we believe Ghana remains mostly an under-explored destination.
Traditionally, professional tour operators focused on inbound tourism, completely neglecting the domestic market. Until recently, particularly after the cabin fever scenario caused by the protocols of the Covid-19 pandemic, there emerged, even before the pandemic subsided, a crop of young and daring middle class who, suffocated keeping to social distancing advice, responded to the innovative entrepreneurs who saw opportunity and started gatherings in the great rural outdoors, away from the choked urban maze.
PaJohn Bentsifi Dadson takes a look at a few offering unorthodox tour options.
We've come a long way since the 1970s, 80s even, when the only destination pointed to in Ghana for vacation was in the direction of the Akosombo enclave, for that pleasant picturesque highland landscape reflecting over the expansive waters of Lake Volta.
Then, through much dedicated support and effort to promote Panafest, Rawlings's endeavours put the twin towns of Elmina and Cape Coast firmly on the tourism map. As the hub for the infamous trans-Atlantic trade route, both towns-being a location for European colonizers' trading posts – building structures popularly referred to as castles, UNESCO designating the Elmina Castle as a World Heritage Monument added some verve to the country's heritage and historic tourism landscape.
Then came Kakum and its canopy walkway escapade. It was such a novel experience, and everyone was going gaga over it! That whole experience, from reception through expeditions to shopping afterwards was so professionally executed and enjoyable. It became the yardstick against which we measured all other tours being offered in the country and year after year, it would seem, with a solid Board and team on the roll, Kakum would emerge the shining light of Ghana's tourism.
The drums of domestic tourism began calling around the end of the last century when unorthodox travel buffs like Adventure Junkies and WangoWango emerged on the scene, gathering friends and trekking on adventures to Mole Park, Cape 3 Points and other places off the beaten path.
Through its parent company Bentsifi, WangoWango teamed up with Joy FM to produce weekly radio programming educating on the many hotspots of Ghana's exciting tourism. With Bob Pixel and Yaw Pare's online social media presence as reference, the world was Bentsifi's classroom, and many were those who got to learn about the various tourism attractions and activities available in Ghana from this medium.
It was no wonder that in 2015, for the first time, the Ghana Tourism Authority (GTA) instituted a new award category – "Tourism Oriented Media (Radio)" – which Joy FM became, naturally, the premiere recipient.
WangoWango, thus, at the forefront of the domestic tourism movement drove the narrative, living up to its objective of promoting tourism through education and experiential tours. Other mainstream media organisations also launched equally exciting tourism campaigns, including Citi FM's 'Heritage Caravan'' during the month of March, which essentially became "Heritage Month" and laid out the domestic tourism agenda.
'Dine in the Wild' with WangoWango
Food enthusiasts, WangoWango has created a lifestyle and concierge philosophy around experiences where gastronomy combined with exploring the country evokes a palpable sense of happiness. They have a number of itineraries under their belt that takes guests to any location they desire for a great dining experience. Be it a mountain top, next to a waterfall, on a farm or on the seashore, the WangoWango team incorporates it in itineraries, taking along their mobile kitchen as they trek across the terrain of Ghana for an authentic culinary adventure. And always, great food and good conversation is guaranteed.
A sunset bush dinner safari in the deep of Mole National Park is their next exciting tour coming up at the end of March.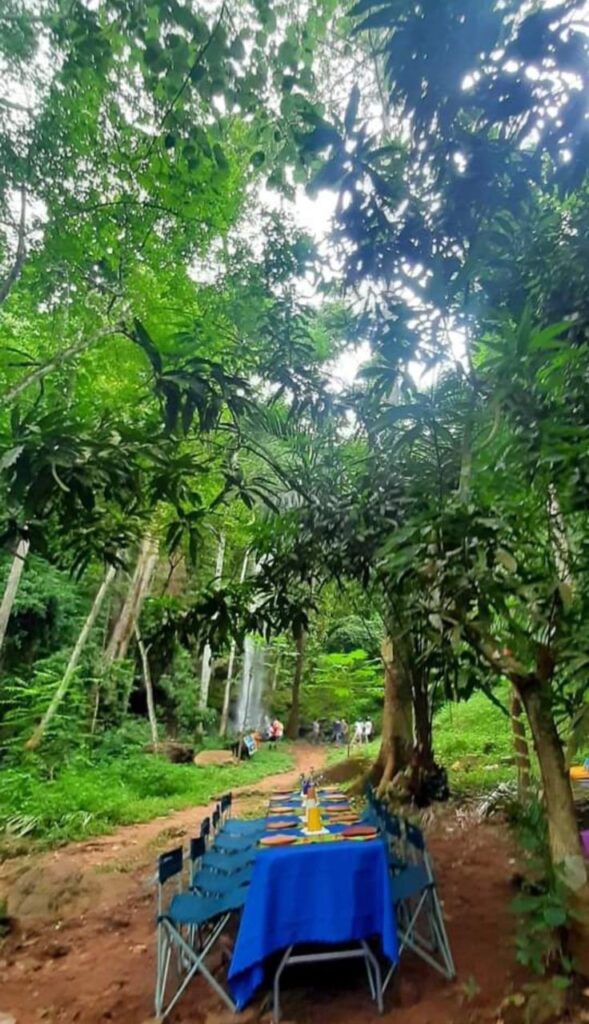 Sorted Chale
A curated experience travel start-up creating a community of chales (friends) who love Africa, Sorted Chale is "your passport to Africa!"
Launched only 2 years ago, they have done pretty well, with a model that seems to be working very well for them. – building a super young team that have boundless talent and energy giving guests the freedom to explore great destinations and experience great events.
They recently partnered the Asa Baako Festival that takes place in Busua, Western Region and curated the 'Asa Baako Getaway' which experience was definitely one for the books!
'Asa Baako' was 3 days of complete fun and excitement, and within it Sorted Chale shone bright, giving their guests the real vibe!
At the heart of their strategy is building a Ghanaian community through fun, adventurous escapades across the entire country. "Hold on tight," they promise – we're bringing the Sorted Chale energy right to you!
Clear up your weekends' guys cos it's going to get really jam-packed in the coming months!"
The Bonfire Camping Experience (The BEC)
Camping is a great way to spend quality time, particularly with your significant other. Nothing beats a night under the stars or exploring the great outdoors together.
The BCE is led by Mawuli, a professional camper, photographer and adventurer who has an awesome appetite for curating daring experiences that are also suitable for everybody. He has the experience and knowledge to lead and create fabulous content for camping expeditions and in the last few years, has built quite a reputation.
Sure, no trip to this fabled land is complete without visiting the historic dungeons of the European colonizer slave castles, or Kakum Park, but this country is no relic, even if it's home to an infamous and intriguing historic insight. On the other hand, Ghana's tourism could also be defined by a heritage of royal pageantry set against a backdrop of an extravagant cultural milieu.
The true calling of Ghana's tourism, however, is the unique lay of its land, especially in the beautiful rolling countryside of the Volta Region. There, Ghana's vibrant and outdoor enthusiasts have found their passion and inspiration to curate and build their tours brands.
Bold and daring, each has Ghana as their gateway to an Africa wide market, a base camp from where they will ply the continent as their playground, sending everyone and anyone interested around the continent.
So, when you want to really do Ghana, the list of travel experts ready to curate the ultimate Ghana trip – to see the big hitters, as well as hidden treasures from past and present, abound.
Next time, we'll bring you part 2 of pioneers charting new courses in vacationing in Ghana.