UKGCC, Winmat Publishers LTD., IFEJ mark World Press Freedom Day
UKGCC, Winmat Publishers LTD., IFEJ mark World Press Freedom Day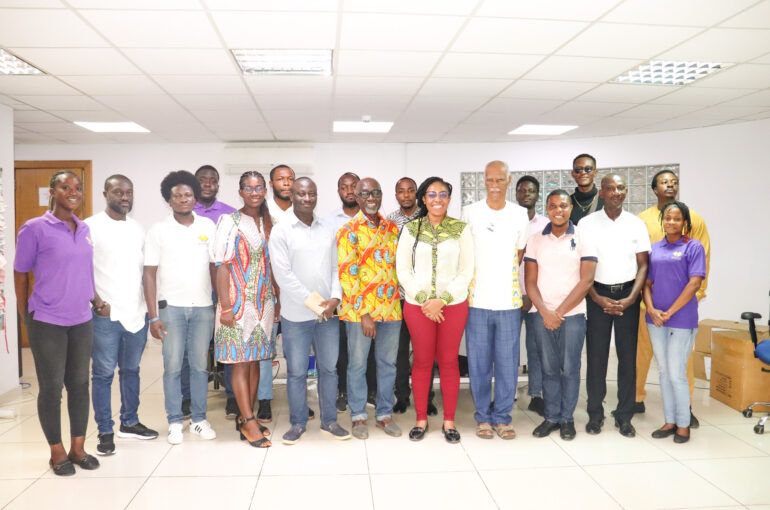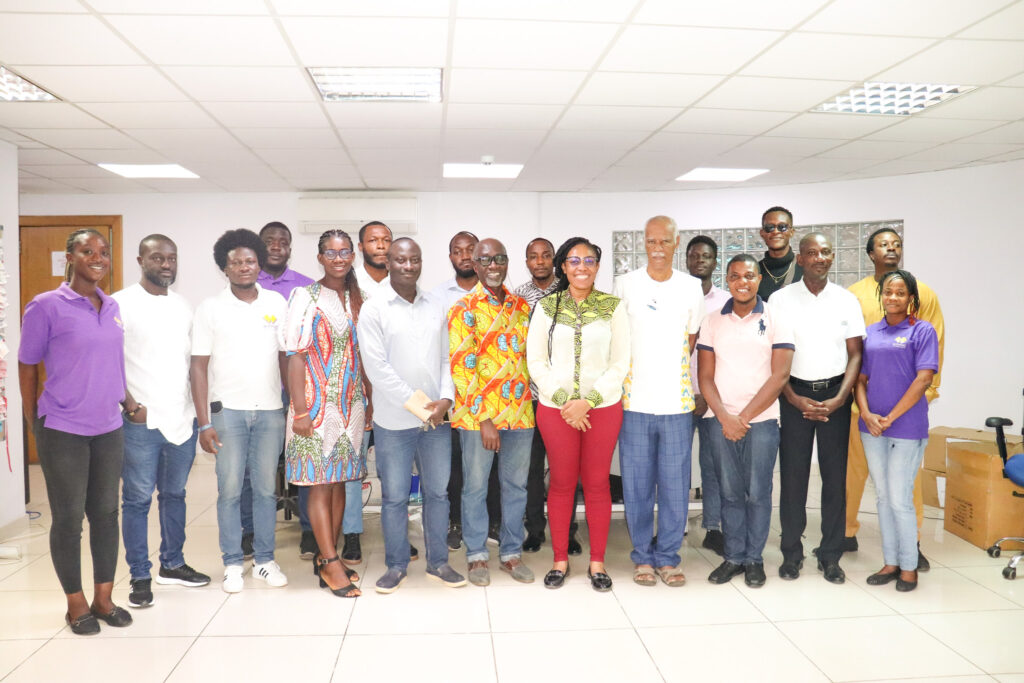 The UK- Ghana Chamber of Commerce (UKGCC), together with members of the Institute of Financial & Economic Journalists (IFEJ), toured UKGCC member company, Winmat Publishers LTD. as part of activities to mark World Press Freedom Day 2023.
With their main line of business being the production of textbooks for basic schools in Ghana and Serra Leone, Winmat Publishers, which has been in operation for eight years now, also works on other publications such as novels, atlases, wallcharts, fiction, general and supplementary books with prospects of expanding to other African countries. The tour of the company gave members of IFEJ the opportunity to understand the publishing industry in Ghana and to appreciate the key issues of concern the company faces.
According to the Marketing Manager of Winmat Publishers, Samuel Kwaku Adiasany, clarified that Winmat only publishes and does not print as is often assumed. He added that the company was incorporated in 2015 after years of working as McMillian's country representative in Ghana.
For his part, the President of IFEJ, Raybon Bulley revealed that the visit to Winmat Publishers was focused on building mutually beneficial relationships between the business community and financial and economic journalists. He added that as business reporters, they deal with figures and facts to understand the core issues within the community.
"Our business here today is to basically remind ourselves of the freedoms we as media people have, those freedoms are limited to what we must do right, what we should write or talk about that is within the law and our approach to assessing information should be ethical…", he said.
Touring the offices of Winmat Publishers
The members of IFEJ were taken round the various departments which included Marketing, Publishing and Accounts to provide them with firsthand experience of the company's daily operations. The head of Winmat's publishing unit, Adobea Gyimah, explained the various stages involved in getting a book published, the current projects underway, and samples of books ready for sale. Members of IFEJ were impressed with the quality of work and content of the books.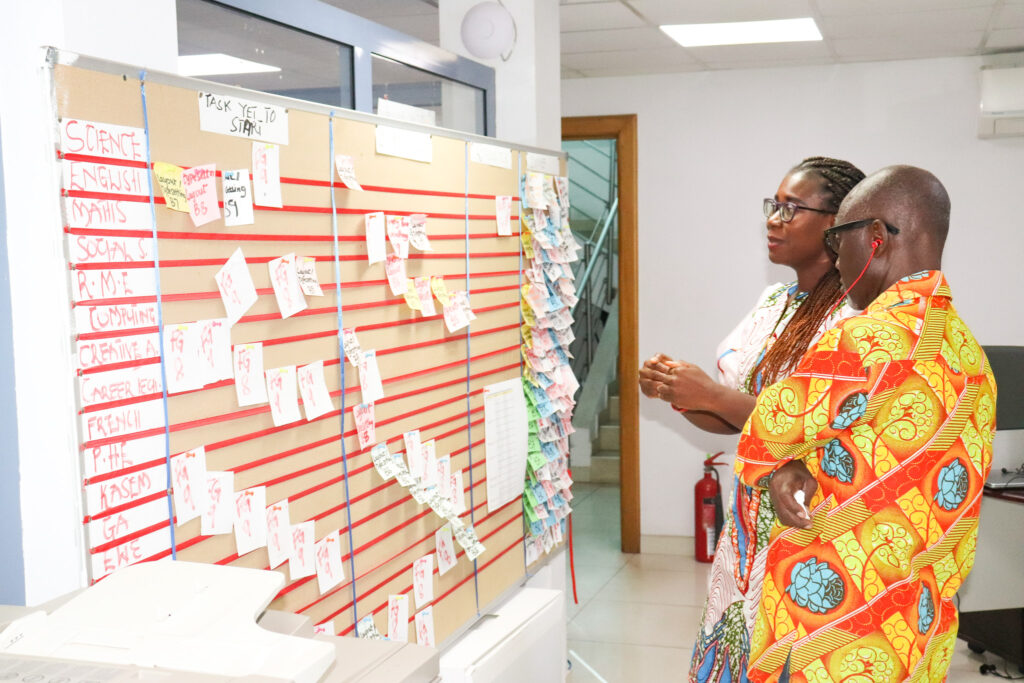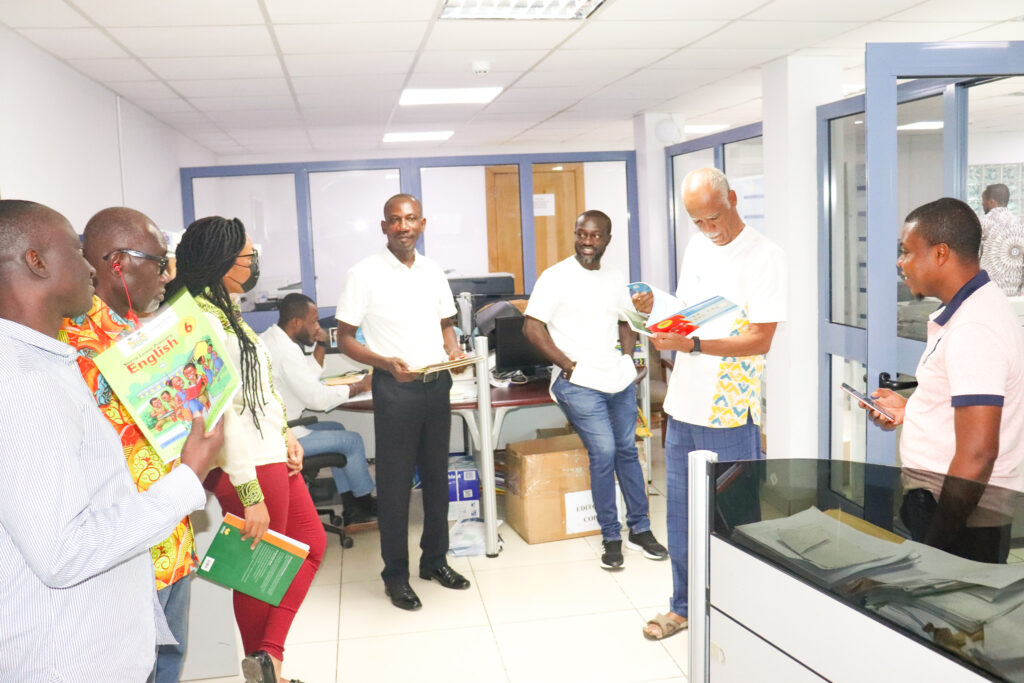 Supply of textbooks
Winmat Publishers Limited is a leading supplier of textbooks for basic schools. In line with Ghana's Local Content Law (2013), the company prints all its Ghana school books in the country.
Although textbooks in Ghana are based on the same curriculum, school administrators decide to purchase books from different publishers based on a number of factors such as diction and illustration. The bulk of Winmat's supplies goes to public basic schools in Ghana.
The company is also a key partner of the Ghana Association of Science Teachers (GAST).
Challenges in the Publishing Industry
Aside the high of cost of publishing in Ghana, Samuel Adiasany further remarked that the delay in constituting the National Council for Curriculum Assessment (NaCCA) and the directive not to sell unapproved textbooks are key bottlenecks to the success of their operations.
"In Winmat, no approval, no sales. I do not know of other publishing houses but what we have decided to do is that without approval, we will not sell."
This stance has significantly affected Winmat's business. This is because, while Winmat abides by the directive, other publishers sell their books anyway to a market that cannot wait for NaCCA-approved books.
Furthermore, the price NaCCA charges to review books is high, with a price tag as high as GHS10,000.00 per book.
Emmanuel Dadson, a Sales Executive at Winmat Publishers, added that the delay in the approval process for textbooks, coupled with the phasing out of the curriculum every 5 years, puts publishing houses at risk of collapse considering that the industry is capital intensive.
Responding to a question on what happens to books which have been phased out, Emmanuel Dadson said "we give them away, donate to schools, libraries and whatever is left, we dispose (burn) of them."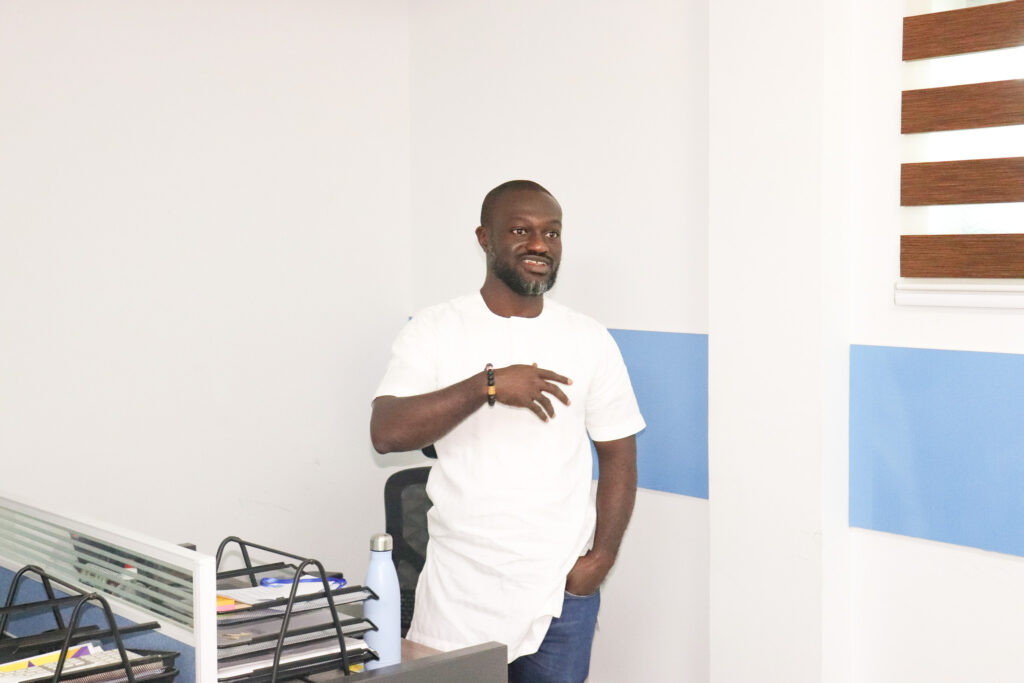 IFEJ's Commitment
IFEJ members present, led by its president, Rayborn Bulley, remarked that the Institute, through its membership, was ready to support Winmat and the publishing industry in amplifying their challenges and concerns.
Winmat Publishers Ltd. (WPL) is a limited liability company registered in 1996 as a publishing house under the Companies Act of Ghana 1963 and is actively involved in local publishing and the distribution of Winmat publications. The company is committed to the effective development of education in Ghana and West Africa.