UK-Ghana Chamber of Commerce Executive Director, Adjoba Kyiamah, writes on the benefits of belonging to a trade association – The importance of Business Advocacy
UK-Ghana Chamber of Commerce Executive Director, Adjoba Kyiamah, writes on the benefits of belonging to a trade association – The importance of Business Advocacy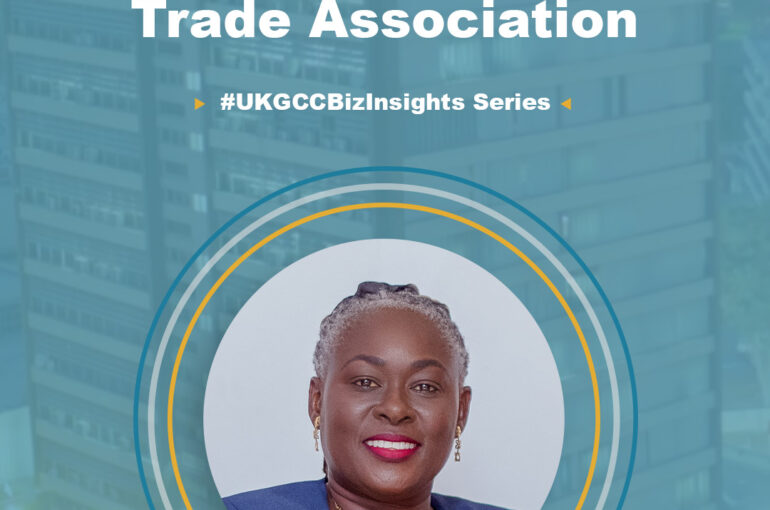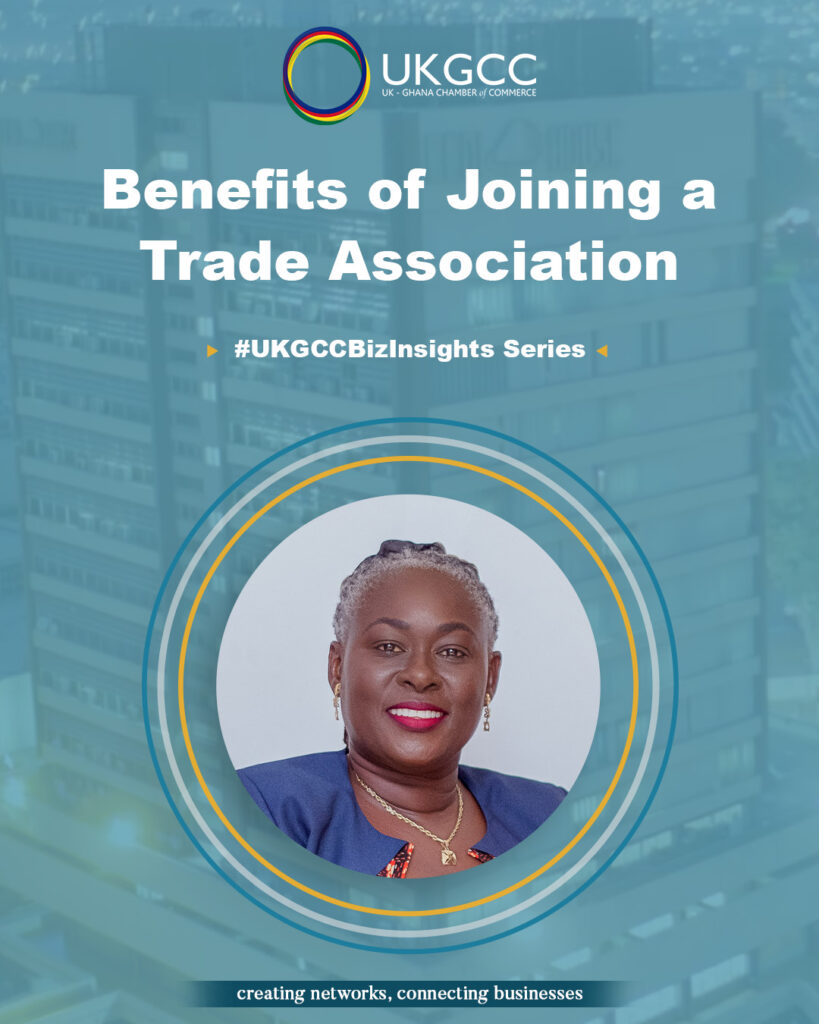 This second post focuses on the value of business advocacy and why it is the second strand of the UK-Ghana Chamber of Commerce's (UKGCC) work. I shall be enumerating the tangible and intangible value it brings to our member businesses. Once again, for non-member businesses this explains what you stand to gain from joining our network.
As a bilateral trade association, the International Trade Centre's (ITC) definition of 'business advocacy' in trade policy as "a special form of persuasive activity undertaken by business groups to influence government policy-making affecting international trade", best describes our work. By this definition, we can then say that trade groups such as ours exist to act as a collective unit to undertake persuasive activity to influence the policies that affect their member businesses.
The Importance of Business Advocacy
Some business people have a negative view on government and elections and would rather not have anything to do with either.
This type of negativity often causes people to check out of the process altogether. However, it is important to remember that the leaders we choose and the issues they support directly impact business and workforce. This is because business is inextricably tied to government as the candidates who are elected and the laws that are passed directly impact the business environment locally, and internationally.
There is no shortage of issues to which legislators and agencies could pay attention. Advocates who get their ideas on the agenda in ways policymakers find compelling are far more likely to succeed than advocates whose issues are ignored, or that are defined in ways that are politically difficult to pass.
Advocates ensure that governments consider all aspects of an issue before progressing on policy changes.  The best advocates help policymakers achieve their goals.  According to Peter Loge, an associate professor at George Washington University's School of Media and Public Affairs, "The smartest, most effective advocates serve as extensions of legislative offices, providing expert input, building public support, and otherwise finding ways to advance issues important to both the lobbyist and the policymaker."
Thus, extremely large corporates always have designated roles dedicated to government relations. These individuals are constantly engaging with governments on matters that directly or indirectly affect their businesses. Smaller businesses on the other hand do not have the capacity to employ full time government relations officials. This is what makes the business advocacy role of trade groups such as ours very valuable to their members. The companies that cannot afford to hire full time government relations employees can ride on the back of the trade association's advocacy for the group to drive change that creates a more enabling environment for businesses to thrive. More businesses adding their voices, in unison, amplifies the issues and provides the catalyst for change. This is the reason why larger businesses with full time government relations employees also join trade groups.
Business advocacy is also the type of activity that requires years of relationship building and small or start-up businesses often do not have that kind of established power or influence.
The avenues available to trade groups for business advocacy include the following:
Publications such as reports, position papers or newspaper articles/open editorials on topical issues. Trade groups keep their networks abreast with changes in legislation status or write editorials on behalf of their business community to communicate their stance on an issue as well as encourage participation in the political process. The UKGCC utilizes publications such as position papers written on specific subject matters and reports such as its Annual Business Climate and Competitiveness survey reports which has been running for the past four years.
Direct engagement through face-to-face meetings, business roundtables, webinars, seminars, forums, conferences etc. The UKGCC facilitates open dialogue on issues through its quarterly tax dialogues, regulatory compliance series, economic sector meetings, CEOs breakfast meetings with key stakeholders and group visits to legislators or the regulators such as variously meeting the Inspector General of Police, the Chief Justice and The Director General of the Ghana Ports and Harbours Authority.
Media engagements such as media conferences or media tours. The UKGCC has been commemorating World Press Freedom Day by taking members of the Institute of Financial & Economic Journalists on tours of select member companies.
Writing letters of support for member companies. From supporting bid documents for projects or grant applications, member companies have a multitude of reasons for which they may require a trade association's support or a letter of recommendation. As a trusted voice in the business community, such a letter of support on behalf of a member company is well-positioned to help.
Creating coalitions with other groups on areas of common interest such as the UKGCC led Private Sector Anti-Corruption Group which is made up of the American Chamber of Commerce in Ghana, The Ghana Netherlands Business and Culture Council, Canada Ghana Chamber of Commerce, Chamber of France in Ghana and the Ghana South Africa Business Chamber. Sometimes there are issues that require targeted advocacy help. In those situations, a coalition can help focus additional attention for a period of time.
Membership of trade groups therefore allows companies to amplify and organise around common issues of concern, bringing more firepower to turnaround those issues, without spending anything more than just membership dues.