The Mognori life of Mole…by PaJohn Dadson
The Mognori life of Mole…by PaJohn Dadson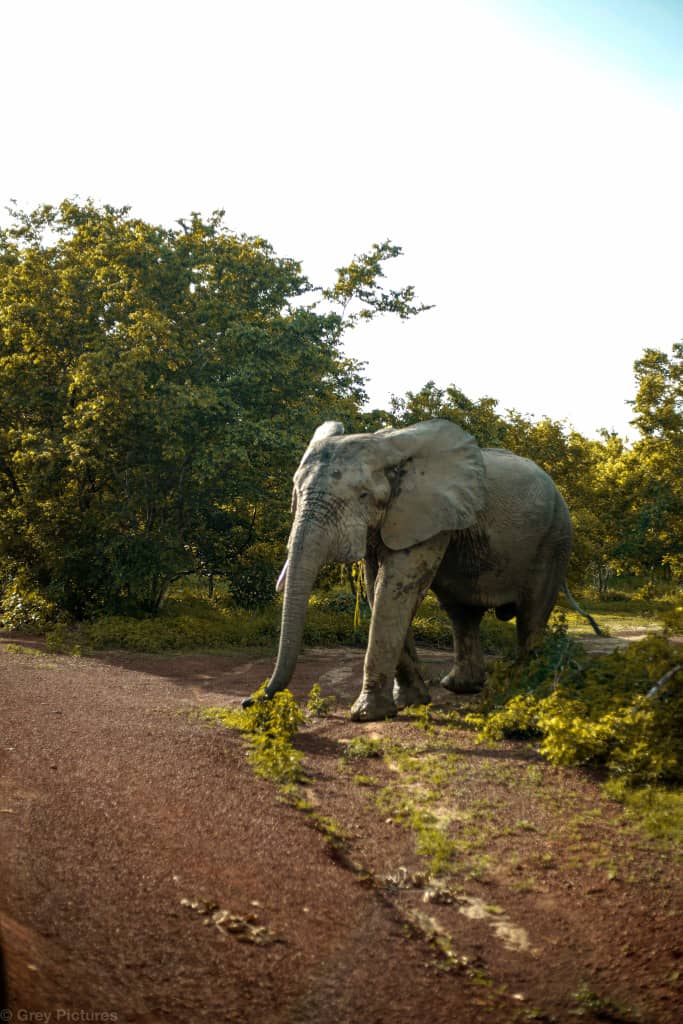 On the eastern side of Mole National Park, along the Mole River, lies the Mognori Eco-village, a quiet northern community nestled on the park boundary. As a community-run tourism initiative, the Eco-Village offers a number of options for recreation, from a canoe safari along the river, to a community tour, to a shea butter production demonstration. Enterprising community members also offer shea butter for sale.
Located in the West Gonja District of the Savannah Region, this area is ground zero for shea. The trees are a favourite of both humans and elephants alike!
The generosity of the community members makes a visit to Mognori a special experience, and its close proximity to the park make it the perfect add-on for anyone going on safari in Mole, the largest of seven conservation areas in Ghana.
Mole is located within the Savannaland Tourism Destination Area. It was the nation's first and most prestigious protected area, managed mainly for its outstanding natural, physical, historical and cultural values. Covering an area of 4,577 km2 of fairly undisturbed Guinea savannah, Mole is rich in biodiversity and home to over 740 vascular plant species, 90 plus mammal species including 5 primate species, of which are of conservation and tourist interest including Elephant, Buffalo, Kob, Western Hartebeest, Roan Antelope, Defassa Waterbuck, Oribi, Bohor Reedbuck and Red-flanked Duiker.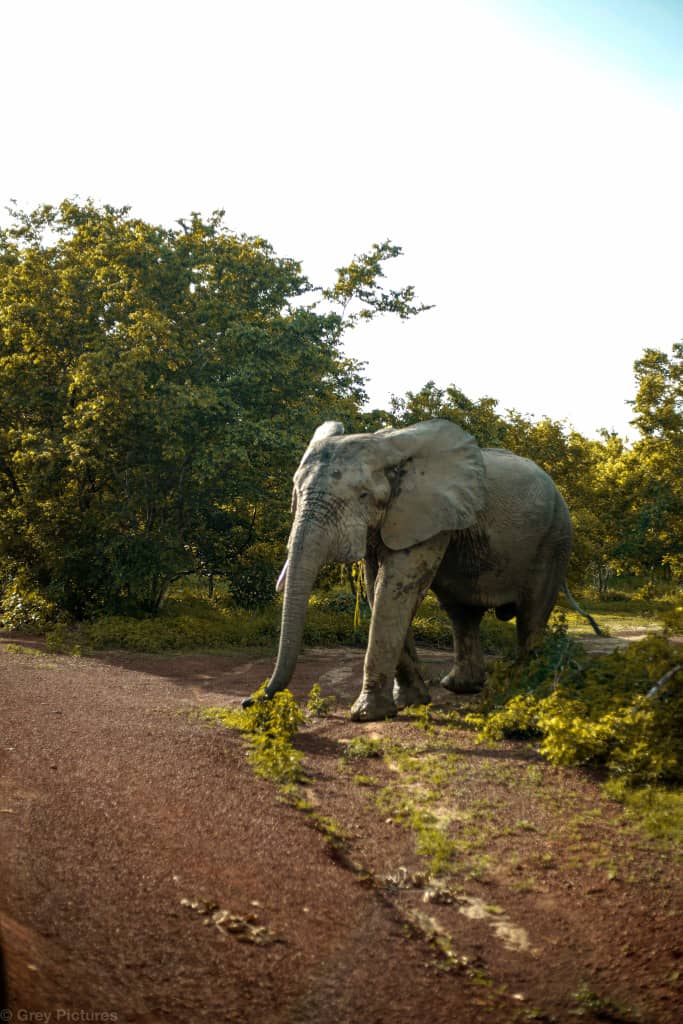 There are also some rare and endangered species including the Yellow-backed Duiker, Black and White Colobus Monkey, Leopard and Lion. There are also birds to be watched, as Mole Park is also home to some 334 bird species, 33 reptiles, 9 amphibian species, and about 120 butterfly species.
Sharing its borders with 33 fringe communities in two of Ghana's regions, the Northern and the Upper West Regions means, in addition to savouring precious flora and fauna through game viewing, bird watching, informative walks and camping, one can also get to visit some of the neighbouring communities to experience their rich cultural heritage, architecture and traditional livelihood activities.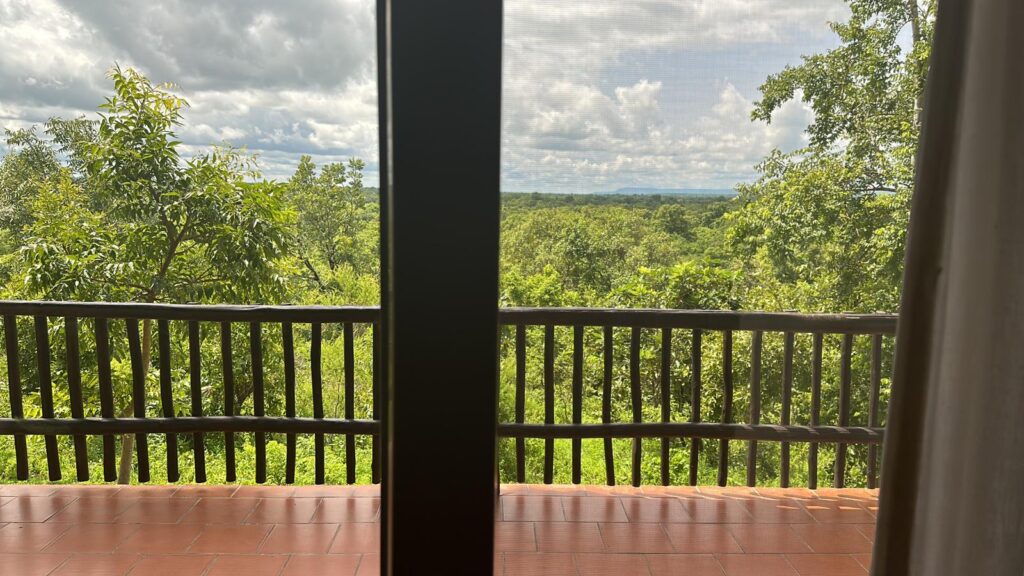 Visitors are welcome to experience the park. Just outside the Park's gate, and among new accommodation offerings springing up nearby is this place in the woods, a small, rustic but tidy space – still under construction but with rooms fitted with air conditioning and washrooms outside – called Watergate Safari Lodge. Aesthetically, this is the choice location for WangoWango Dine-in-the-Wild bush dinner set up with carpet and cushions, bonfire and scrumptious delectable fare.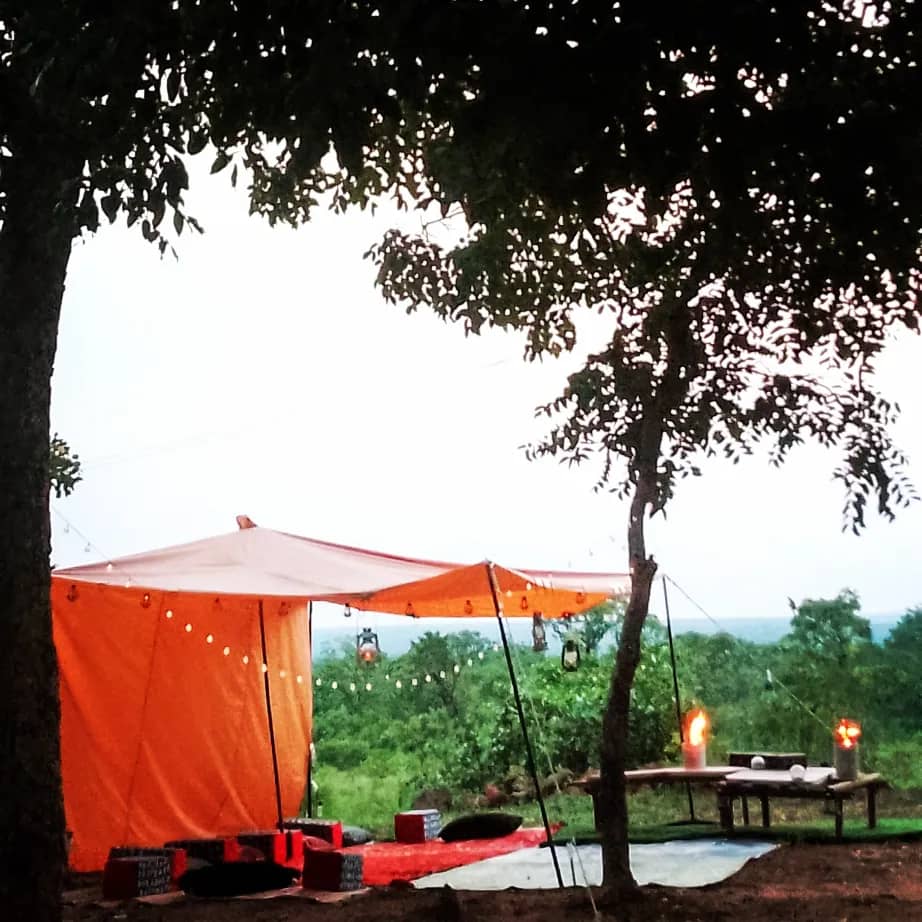 Inside the park itself, there are two lodges with accommodation and amenities. One is the clean older Mole Motel, with its 60s style architecture, and the other, boasting of community-connections that is set in their DNA, Zaina Lodge, the luxury tented destination. Set several kilometres apart but atop an encampment in the heart of the Park, both overlook a valley with watering holes that often has elephants hovering around.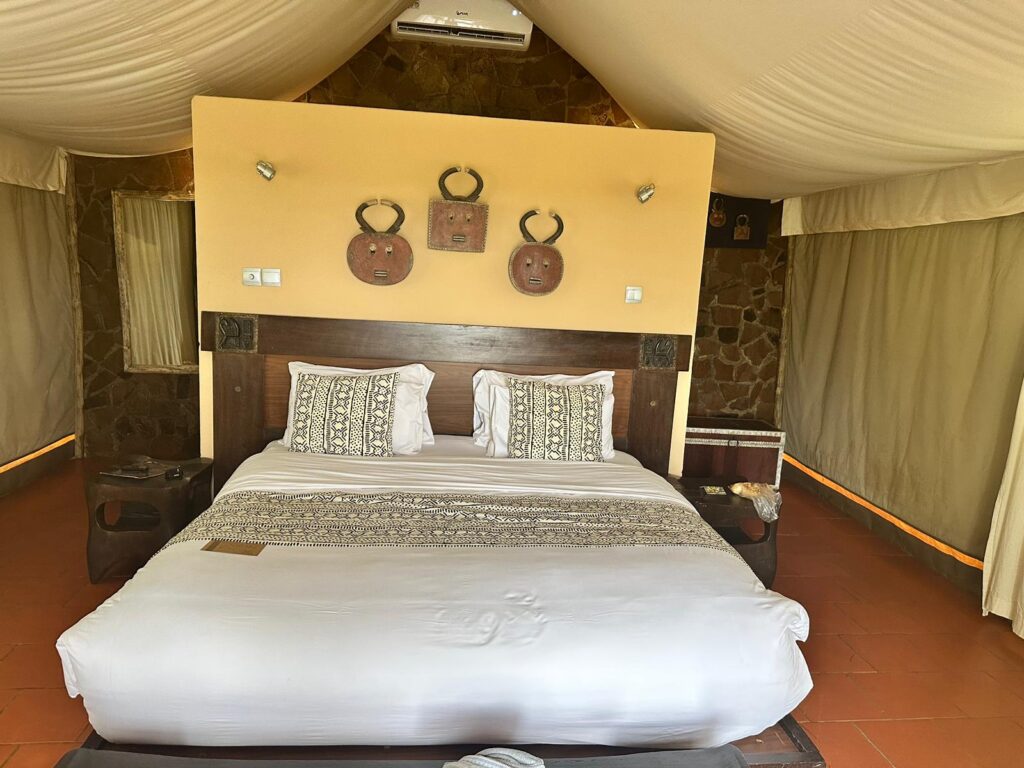 From any of these places, you can get both the Mognori community village tour and the canoe safari as optional activities. When combined with the visit to the Larabanga Mosque, also located just outside the park, visitors can experience a unique blend of both natural, and cultural immersions during their safari adventures. Besides shea butter, the community also produces some really smokey-brown honey which is quite an elixir!
The founders of Zaina Lodge, having worked on, and promoting community-based tourism in Ghana since the early 1990's, found it imperative to partner with Mognori to bring something to the community.
From its early days, members of the community had been part of the Zaina construction team, including the team of weavers that roofed the buildings at the lodge. Even today some of their staff are from that community.
"There was never a question that Zaina would be tightly linked to the community. Our long-term vision has always been to build a quality lodge in one of the community sanctuaries in Ghana, but we also had to go where the market was," says Andy Murphy, a co-founder.
Oddly enough, prior to Zaina, Ghana was one of the few countries left on the continent without well-developed accommodation options inside and around its National Parks. And though Zaina's founders had nothing to do with the inception of the Eco-Village, forging that partnership with Mognori was the perfect fit, and are certainly now invested in their success!
As the communities around Mole, and the Park itself, succeed, so will those who have also invested in them.
So, make a plan to visit Mole and Mognori. Watch the kingfishers flutter about as you meander quietly through the sun-dappled waters on the canoe safari. Learn about the stages of shea-butter production and maybe even take some home for yourself. Learn about some of the practices involved in a traditional Muslim funeral while on the community tour. Immerse yourself. Oh…and do not forget to get yourself some honey!