Film Production
October 1, 2019
2020-12-12 19:02
Film Production
About us
Billey studio based in Los Angeles since 1977.
We love to create high quality cinematography that tells stories with nice visual and various filming styles.
Billey Studio takes on different kinds of filming services in multiple formats & styles, sophisticated shooting with open space or closed scenes, natural filming or event shooting, etc. 

Film Production
We can help you provide crew services for the production department, as well as other creative film production units.

Equipment Rental
We have the state of the art equipment available for rental, including photography and support items, and apparatuses.

Production Services
We provide wide range of film and video production support services for film and video production in NY, California and New Mexico.
Products
Featured Productions
Cast & Crew
Who make your film?
These are the dedicated staffs behind every stunning film piece of our customers. 
Deciding to become a member of the UKGCC was a fundamental step to Mount Laboratories UK Ltd gaining access to some key businesses we have tried to reach out to in Ghana for the past three years. UKGCC closely worked with us and our local representative and they helped meet our recent market visit objectives. We are currently targeting to reach new business contacts in Ghana and whilst it is early days, we are seeing some encouraging signs of success".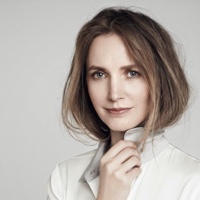 Nigel Mount
Founder / Director - Mount Laboratories UK Ltd.
The journal
Interesting articles updated daily
We can't wait to
Work with you.
List all your needs  and requirements then make a request to help us understand your brand now