Digital Agency
August 29, 2019
2020-12-12 19:02
Digital Agency
We connect people with the best technologies and digital solutions
about us
The only agency that embraces the true freedom in life
Creative. Unique. Originality. All concentrates on the sense of being "the only one", "the new", "the unprecedented".
You only have one life to live, live to your true purpose in this life. Irrespective of your previous or after life, your history or future, live in the now. Embrace every single moment that you're present. Billey agency encourages people to live well in everything that they do. 
Our services
Only bring out the best
Explore life to the fullest, have the nerves to go dark 
Billy's features
Outstanding features
These features make the signature for Billey to score high marks on ThemeForest's rating
Deciding to become a member of the UKGCC was a fundamental step to Mount Laboratories UK Ltd gaining access to some key businesses we have tried to reach out to in Ghana for the past three years. UKGCC closely worked with us and our local representative and they helped meet our recent market visit objectives. We are currently targeting to reach new business contacts in Ghana and whilst it is early days, we are seeing some encouraging signs of success".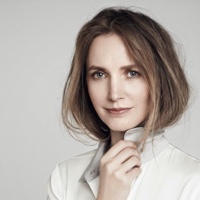 Nigel Mount
Founder / Director - Mount Laboratories UK Ltd.





Focus on
Fully optimized for mobile view
Our Journal
Interesting articles updated daily
Our daily updated blogs about creative life and inspirations for designers